Ft. Lauderdale was built around its canals, boasting some of the finest marinas, shopping, beaches and nightclubs on the Gold Coast, as well as being home to most of the yachts who ply the waters of South Florida and the Bahamas. Sail from Ft. Lauderdale south to the southern tip of Miami Beach, known locally as "South Beach" or "SoBe" to us locals. Over the last ten years, South Beach has experienced a virtual renaissance of the arts and has become a favorite backdrop for the fashion and film industries.
The nearby "Art Deco" district is famous for its pastel, lovingly restored landmark hotels and architecture. Stroll down Ocean Drive and dine at a beachfront café. Or cruise on over to Lincoln Road outdoor pedestrian mall, where an eclectic mix of shops, art galleries, restaurants and live music reflects a truly international blend of Latin, Caribbean and European cultures. Miami Beach Marina is conveniently located in the heart of South Beach and just a crab claw's throw away from Joe's Stone Crab Restaurant, the oldest eatery on Miami Beach, famous for it's delicious stone crabs and seafood. (They even have "take-out" stone crabs you can bring back to your boat, to start your charter out right!)

If you have a day before your charter, consider a trip to the Everglades......book a half day or full day Kayak Adventure with Garls - the "Steve Irwin" of the Everglades, who will introduce you to the incredible diverse ecology and wildlife of this unique area. We can also make arrangements for a guided tour of Florida Bay by glass-bottom kayak to explore this entirely different region of the keys that you may not see on the "ocean side". See: http://www.garlscoastalkayaking.com/
Sailing south on Biscayne Bay offers protected waters and a variety of interesting stops. Dinner Key makes a great anchorage or tie up at one of several marinas. Monty Trainer's restaurant and bar is within walking distance as is Coconut Grove, the most popular restaurant and shopping area in South Miami. Some of the country's most creative chefs have restaurants here with food styles ranging from Floribbean and Cuban to Southwestern and Japanese. Villa Vizcaya, a coral mansion built at the turn of the century, or the Planetarium are just a short taxi ride away and well worth the trip. Opposite Coconut Grove, the island of Virginia Key and Key Biscayne offer a visit to the Miami Seaquarium and Crandon Park. The southern Tip of Key Biscayne is Cape Florida Park, a welcome stopping area complete with beautiful beaches, an interesting tower and lighthouse, with a view of Stiltsville - a group of stilt homes strung out along channels in the flats off Key Biscayne.

BISCAYNE BAY TO KEY LARGO – DISTANCE 25 – 30 MILES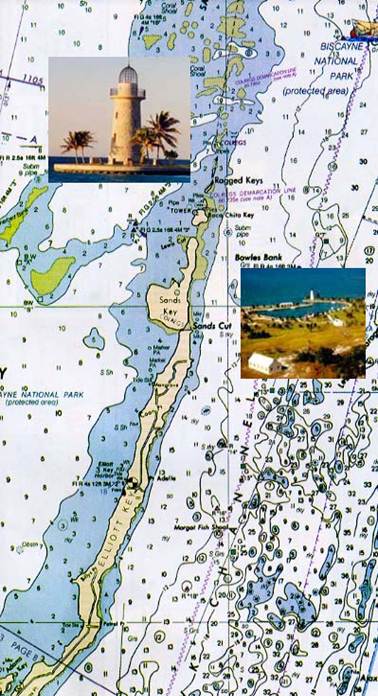 Biscayne Bay is protected by islands and shoals along the Gulf of Mexico side of the Florida Keys , which makes for smooth sailing and well-protected anchorages virtually year round. Once you reach the Keys, the Intercoastal Waterway narrowly winds it's way to Key West amongst mangrove islands and man-made "cuts" that offer the visitor unparalleled beauty and teeming birdlife. (The best diving & snorkeling is on the Atlantic side) Depths may range from as little as 4 feet to 12 feet, and is best suited for shallow draft Motor Yachts especially south of Key Largo & Angelfish Creek, though there are a number of bridges that will allow passage between the Gulf of Mexico and the Atlantic Ocean. Not all sailboats can fit under the many fixed bridges that link the islands from Miami to Key West , and deeper draft vessels may have to sail entirely along the Atlantic shore in the protected waters of Hawk's Channel.

Sailing south from Miami, just south of Key Biscayne, you will pass an odd assortment of houses built on stilts, called "Stiltsville", which have played host to many a wild party and appear frequently in old Miami Vice episodes. This area offers great access to the Atlantic ocean, or the waters of Biscayne National Park . Biscayne Bay offers a nice, easy sail south through which can include a stop at Boca Chita Key And Ragged Keys for some exploration, with an evening anchorage at either ELLIOT KEY or round, little PUMPKIN KEY, which always has good protection. This is an easy first day out, even if our "winter" winds are blowing; (but don't worry, the temperatures rarely drop below 70 degrees F). Here and throughout the Keys, you are often in national and state parks and preserves. Please remember, "TAKE NOTHING BUT PICTURES; LEAVE NOTHING BUT YOUR WAKE!" Even casually touching coral or brushing it with a flipper can kill it.


Hawk's Channel & Key Largo

Hawk's Channel is the body of water between the Florida Keys and the off-shore reefs of the Atlantic Ocean . It begins at Fowrey Rock Lighthouse, just about 10 miles south of the Miami Harbor entrance and runs to Key West, about 100 miles. It varies in width from one mile up to 5 miles at some points, and has an average depth of 15-20 feet.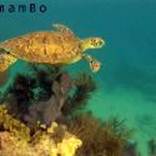 From Hawk's Channel, you sail along a protected reef stopping for an afternoon of snorkeling or diving. There are several reefs that have permanent mooring buoys you can tie onto without anchoring. CARYSFORT REEF, THE ELBOW, AND GRECIAN ROCKS are just a few of your choices, all bunched close together, so why not visit them all? The bronze statue "Christ of the Abyss" near DRY ROCKS is not to be missed and is not only a great Dive site, but can easily be enjoyed with just snorkel gear! Experienced divers will want to schedule a rendezvous dive with a local operator to visit the SPIEGEL GROV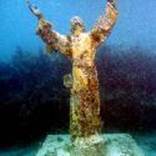 E, a 510' ship sunk in May 2002, now the largest artificial reef in the world. She sits in 130 feet of water on Dixie Shoals, lying on her side. Most of this ship can be explored from depths of 50 to 85 feet, and the reports of sea life and schools of fish now residing on the wreck are everything a Diver could dream of! One of the most popular dive sites is at MOLASSES REEF with diving depths from about 10 feet to more than 70 feet, featuring high profile spur and groove coral formations, seaward sand chutes adorned by hard and soft corals, along with a variety of sponges, as well as caves and holes to explore. Excellent drift diving can be found here.




KEY LARGO has a few different marinas to choose from: Marina Del Mar and Key Largo Harbor or you can enjoy the solitude of anchoring off Rodriquez Key. If you are sailing on along Biscayne Bay , there is an excellent anchorage off the Marriott Bay Beach Resort in Blackwater Sound, or in the South end of Buttonwood Sound. These marinas have swimming pools and restaurants, and are close to many of the areas best restaurants "THE FISH HOUSE" for one of the best seafood meals in the Keys, or perhaps "SUSHI NAMI" or even the funky diner MRS. MAC'S". For those anchoring in Sunset Cove in Buttonwood Sound, you can dinghy to either "SNOOKS" or "THE BAYSIDE GRILL" located directly on the water on the Bayside, for great sunset dining. Those anchored of Rodriguez Key can dinghy to the funky " MANDALAY " or MARINA DEL MAR for casual dining and live music.

Key Largo to Matecumbe Key - DISTANCE – 25 miles.

INDIAN KEY Anchorage is off the northeast end of LOWER MATECUMBE KEY. Along the way, you again have a choice of several beautiful reefs for snorkeling: CONCH REEF, DAVIS REEF AND PICKLES REEF, HENS & CHICKENS and ALLIGATOR REEF. If you have never tried snorkeling on a tropical reef before, you will be amazed by the new world you find just a few feet below the surface of the water. If you ever wanted to try your hand at landing fresh seafood, this is the Sport Fishing Capital of the world. Even trolling with a lure is sure to land something worth putting on the grill! HOLIDAY ISLE MARINA ON WINDLEY KEY is one of the best resorts in the Keys. You will find something to please everyone here - five restaurants, funky beach bars, live music, arts and crafts shops, sport fishing, bone-fishing guides, wind surfing, parasailing, jet skiing, swimming pools and white sand beaches…all Florida Key's style! An easy walk from the Marina to "Theatre of the Sea" will delight children of all ages with live Dolphin and Sea Lion shows running daily. They also offer Swim with the Dolphins programs, but these must be scheduled well in advance.

Those who enjoy the artsy side of the Keys will want to head to TREASURE VILLAGE and the RAIN BARRELL. in Islamorada. You can't miss the 20 foot Lobster sculpture! These artist havens will surely delight those who admire hand carved woodwork & furniture, pottery, driftwood sculpture, etched glass or simply shopping for a unique memento of your visit to the Keys. A visit to the bakery for a rest stop won't hurt either!

The Diving Museum and "Somewhere In Time" are both in Islamorada, and well worth a visit for those interested in local shipwrecks and the bounty of gold & silver they have given up in the Keys! You can even get yourself a replica Spanish Coin to remember your trip.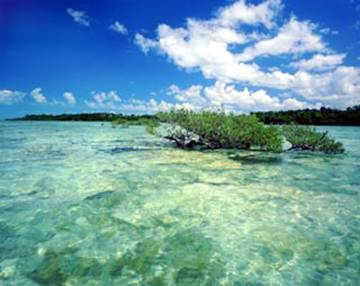 At INDIAN KEY Anchorage , you can dinghy ashore to visit what used to be a thriving little community. Indian Key was the Dade County seat from 1836 until 1840 when the Indians burned it down. There is an observation platform on the island, so don't forget your camera. While you are still at Indian Key Anchorage, you may want to do a little more exploring. LIGNUMVITAE KEY (accessible by dinghy or tour boat) has a virgin hammock including many native species and a coral rock house, cistern and windmill built in 1919. This is also the final resting place of the Keys most famous "wrecker" (pirate) who lured ships onto the reefs in the 1800's. In April, the Lignumvitae trees are blooming with their unique blue flowers, as well as many unusual species of plants and birds. There are walking tours Thursday through Monday. If you anchor here overnight, be sure to head to Robbies Marina & The Hungry Tarpon Restaurant just under the bridge for a real "Keys" seafood dinner!
Matecumbe Key to Marathon - DISTANCE – 25 miles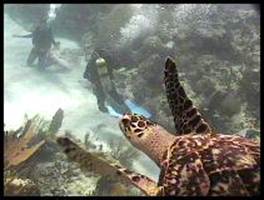 Just 15 miles from Lower Matecumbe , perhaps with a lunch stop in Long Key Bight is DUCK KEY where you will find the first class resort, HAWK'S CAY MARINA. All the facilities of the resort are available to you as transient marina guests. Amenities include: fresh and salt water pools, poolside bar, tennis courts and workout room, all types of watersports rentals and a few nice restaurants if you prefer to eat ashore. Hawk's Cay Marina is definitely a wonderful place to kick back in luxury.
SOMBRERO REEF is another great spot to see the tropical reef and try to identify all the brightly colored fish. MARATHON or BOOT KEY is your port of call this evening with several marinas to choose from. FARO BLANCO MARINA OCEANSIDE or SOMBRERO LIGHTHOUSE MARINA are in Boot Key Harbor, as well as a city mooring area with dinghy dock. Both marinas come highly recommended with excellent restaurants and facilities nearby. Sombrero Resort & Lighthouse Marina is a bit more sophisticated atmosphere with tennis courts. If you anchor out at BOOT KEY HARBOUR – you'll be in the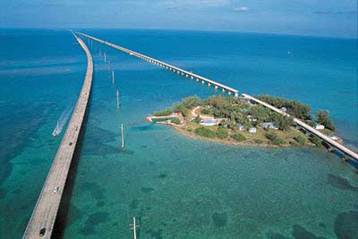 company of an eclectic mix of cruisers and live-aboards in this large protected bay.
Marathon is an active little city with loads of restaurants, night life, car rentals, a hospital, even an airport. You can purchase fresh seafood straight off the boats or even play a round of golf. A visit to the Crane Point Museum & Nature Center will be both entertaining and educational. Pigeon Key is also accessible by dinghy in good weather, or by tour train from Knights Key, just at North end of the 7-Mile Bridge. Pigeon Key is an isolated island that once housed the workers who built the Flagler Railroad (the one that "went to sea" in the 1935 Hurricane) and is now a historical museum. It is well worth the visit and the view can't be beat!


Marathon to NEWFOUND HARBOR – distance 15 miles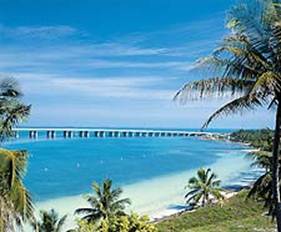 Sailing past the 7 Mile Bridge brings you to BAHIA HONDA STATE PARK, an excellent anchorage that will take your breath away, but is only for the most shallow draft vessels & when the tide is right. You can also visit by dingy – they rent kayaks & bikes at the concession. Enjoy a stroll along the beautiful beach, or the original railroad bed to get an idea of what the Keys were like when there were no bridges or roads (not that long ago!). An afternoon of snorkeling off LOOE KEY is not to be missed. One of the most colorful and "alive" of all the reefs in the Keys, this area is often visited by migrating pilot whales, green turtles and porpoises feeding and playing in their natural environment.

NEWFOUND HARBOR offers a naturally protected anchorage on Big Pine Key, home of the National Key Deer Refuge. These miniature deer stand between 20 – 30 inches at the shoulder and live on pinenuts and mangrove leaves. Nearly extinct when the refuge was established, the population is increasing and you can dinghy ashore and visit the Ranger Station to see these small creatures.

"LITTLE PALM ISLAND " is an exclusive (pricey) private resort island spa with luxurious villas on the beach and is accessible only by boat. Located just at the mouth of Newfound Harbor , dockage can be arranged for those who would like to enjoy the full range of facilities or 5 Star dining – reservations are a must, but young children are only welcomed during the "off" season (summer).




NEWFOUND HARBOR to KEY WEST - DISTANCE 25 miles

Take in all the unique sights and sounds of one of the most fascinating and artistic villages in the world. Ride the Conch Train for an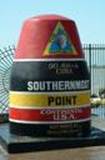 overview of the island with a historic guide, rent bikes or do the "Duval Crawl" (by foot) to the many interesting places to visit. Tour Hemmingway's home; visit his favorite bar (Sloppy Joes); tour Mel Fisher's Treasure Museum; view the uniquely built Key West Victorian homes, or shop at any number of unique boutiques for everything from artwork to rare books. A visit to Fast Buck Freddies will amaze even the most jaded shopper! Key West simply has it all: Seafood restaurants, art galleries, an international airport, great golf courses and outstanding marinas, all in this 7 mile long island! Not to be missed is the nightly sunset celebration in Mallory Square , where fire-eaters, animal acts, jugglers, human statues and magicians compete with the setting sun to draw crowds. You'll never forget Key West!
Or, head for seclusion and skip the excitement of Key West. Sail directly to WOMAN KEY, a secluded place with very pretty white sand beaches, birds and no people. You may just want to spend an extra day!






KEY WEST to the DRY TORTUGAS - DISTANCE 65 miles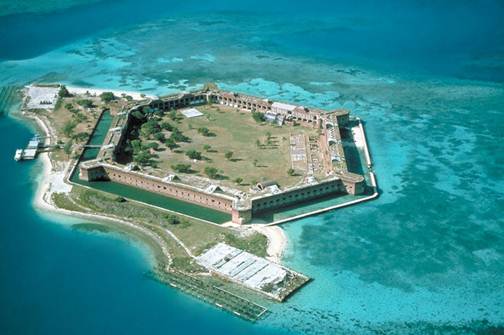 If you like adventure and have enough time, you can visit Fort Jefferson and Loggerhead Key in the Dry Tortugas. There are no marinas, no grocery stores, no water, ice or refueling spots, so you should plan this trip well, with at least three or four days to spare. The extra effort will be well rewarded with excellent fishing, snorkeling and exploring. Shallow flats abound with rays, tarpon and dolphin. The surrounding crystal clear, emerald waters are home to lobster, coral and sea life. An underwater nature trail is a must for snorkelers. Fort Jefferson is a National Monument and park as well as a wildlife refuge.
This cluster of 7 islands, composed of coral reefs and sand, surrounded by shoals and crystal clear water make up the Dry Tortugas National Park; an area known for its bird & marine life and pirate legends. Fort Jefferson is the largest 19th century American coastal fort which once housed the 4 men convicted of complicity in President Lincoln's assassination and can still be visited today, by land or by snorkeling outside the fort's moat!

Not the least if its natural treasures are its namesakes, the Green Sea Turtle, and Loggerhead Turtle. Snorkeling, swimming, underwater photography and touring the historic fort are just a few of the pleasures of this remote outpost. Anchoring off GARDEN KEY is the perfect way to explore the island and enjoy the surrounding emerald green waters. See lobsters, corals and sea life the way the Bahamas look! You can snorkel through the underwater nature trail and observe birds on BUSH KEY from your boat.
A visit to the Dry Tortugas is usually mixed with a stop at the Marquesas Keys, a chain of uninhabited islands filled with birds and fish life that lie just about half way between Key West & the Dry Tortugas . The shallow flats abound with rays, tarpon, and dolphins and is a popular flats-fishing destination. A trip to the Dry Tortugas requires at least 3 – 4 days and due to their exposed location is often difficult to reach in all but settled weather. Fast Catamaran Power Boats make day trips from Key West , as well as sea-plane tours - a popular option for those with limited time.